If you haven't considered using Snapchat as a marketing tool, you could be missing a trick. The ever-growing platform creates plenty of opportunities for your business, from increasing sales to growing your audience.
Snapchat's 191 million daily active users spend around 25-30 minutes on the app every day. And with plans to trial six-second forced view and unskippable ads, you could unlock huge new benefits. Here are four you can capitalize on today.
Grow your audience
Snapchat is a great tool to help you grow your audience across a variety of social platforms.
Keeping your handles consistent across all platforms is important: Snapchat's search function isn't great (yet), so make it easy for people to find you.
Promote your Snapchat account and content on your other social platforms. Regularly cross-posting will keep people engaged and attract audiences from one app to another.
A great way to get new followers is by using your Snapcode. People can simply scan the code and add you instantly, so be sure to share it across your social media accounts.
Snapchat contests are another surefire way to grow your audience. Ask your followers to send you a Snap that meets specific criteria, for example showing them using your product or service. Use a random generator to pick a winner and send them a prize. You could even send all entrants a small coupon or discount, to encourage them to enter future contests.
As people must follow you on Snapchat to enter, you can grow your following quickly. Just be sure to advertise your contest across all your social platforms to cross-promote.
Increase your sales
There are several ways you can use Snapchat to increase your sales and conversions.
The first is using Snapchat-exclusive promotions. If you already have a decent-sized following, start trickling discount codes or exclusive offers into your Snapchat stories. As Snaps are only temporary, it creates a sense of urgency for your followers to take advantage of these offers.
This urgency has a psychological effect on the user too: if there's a discount code available for a short period of time, or a few limited-edition products, you can capitalize on customers' FOMO.
Another way to increase your sales with Snapchat is through Snap Ads. Snap Ads are mobile video ads that appear on people's feeds while they're scrolling through the Discover page.
Snap Ads offer a variety of ways to market to customers, including a swipe-up feature that links your audience with your website without ever leaving the Snapchat app.
Engage with influencers
Using influencers is a reliable, effective way to grow your audience and boost your sales. There are two key ways you can engage with influencers on Snapchat.
The first is to use sponsored posts. Identify any key influencers who tie into your business or products, and whose audiences fit into your target market. Focus on the right target audience: you may have access to a great influencer, but if their followers don't fit your buyer personas, you could end up wasting your budget.
Once you've identified your influencers, reach out to them to discuss pairing up to create a sponsored post. This often comes at a price – whether paid for or in exchange for a free product.
Sponsored posts work well, but only if they feel right. Ensure that your posts look natural, so give your influencer control over what products they pick and how they shoot the post. Give your influencer their own discount code, so you can track how many customers you get from their posts.
And remember that sponsored posts are part of a long game: you might not get instant sales, but you do have a high-profile figure recommending and using your products.
This is a technique used by plenty of businesses, big or small. There are numerous examples of businesses for sale online who have built up solid customer bases in their niche by partnering with the right influencer. Strive for micro influencers who have a genuine rapport with their followers — it is this that will net you Snapchat success.
The other option is staging a Snapchat Takeover. It's exactly what it sounds like: give your chosen influencer access to your brand's Snapchat, and let them document their day, morning or afternoon.
This method does rely on you having a good Snapchat following, but if you advertise the takeover correctly, you can attract more followers. Takeovers work especially well during special events.
Increase brand awareness
Snapchat is brilliant for increasing brand awareness as there are so many ways to target new audiences.
Use your Snapchat to preview content from other platforms to get it seen by a wide audience. The more people you can attract to that piece of content, the more leads and subscribers you'll get. Ensure that the preview is exciting and acts like a teaser.
This strategy is a great way to perform lead generation, and ensures more people discover who you are and what you do.
Your normal day-to-day Snaps can increase business and product knowledge, while giving people a glimpse behind the scenes. This may not increase your sales, but it'll quickly spread word of your brand.
If you Snap regularly, you'll feature often on your followers' feeds, meaning they'll be more inclined to think about your brand when deciding what to purchase or where to buy an item from. These normal Snaps also give your followers something of value: rather than just advertising products or discounts, you're giving them something enjoyable to watch and share.
If you've got the budget for it, get featured on Snapchat's Discover page. This content-filled experience gives users a personalized experience, featuring stories and videos from publishers they're bound to like. While it comes at a high cost, if you can get a publisher to talk about your brand, you're going to get noticed.
You can find brilliant new opportunities on Snapchat. You can highlight new products, connect with your audience and engage with influencers. As long as you find the right target audience, experiment with your strategies and measure the results, you can expect great things from the platform.
This is a guest post from Victoria Greene at Victoria Ecommerce.
About the author: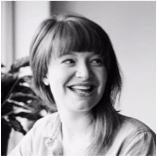 Victoria Greene is a writer and branding consultant who blogs at Victoria Ecommerce. Here she offers advice to writers and brands looking to make an impact with better writing.