Online security is becoming an increasingly vital concern for both individuals and businesses. Keeping up-to-date with the latest online security news, updates, tips, and hacking cases is pivotal to ensuring you keep your personal and company data safe.
Whether you're just looking to catch up to speed for yourself, or you're after some online security solutions for your company, there are countless resources on the web for you to peruse.
Below, we've selected 10 online security blogs which are excellent sources of information on everything you should learn about online security.
Got a favorite online security blog that we missed? Send an email to cynthia@cornerstonecontent.com – and we'll add to the list with reader favorites!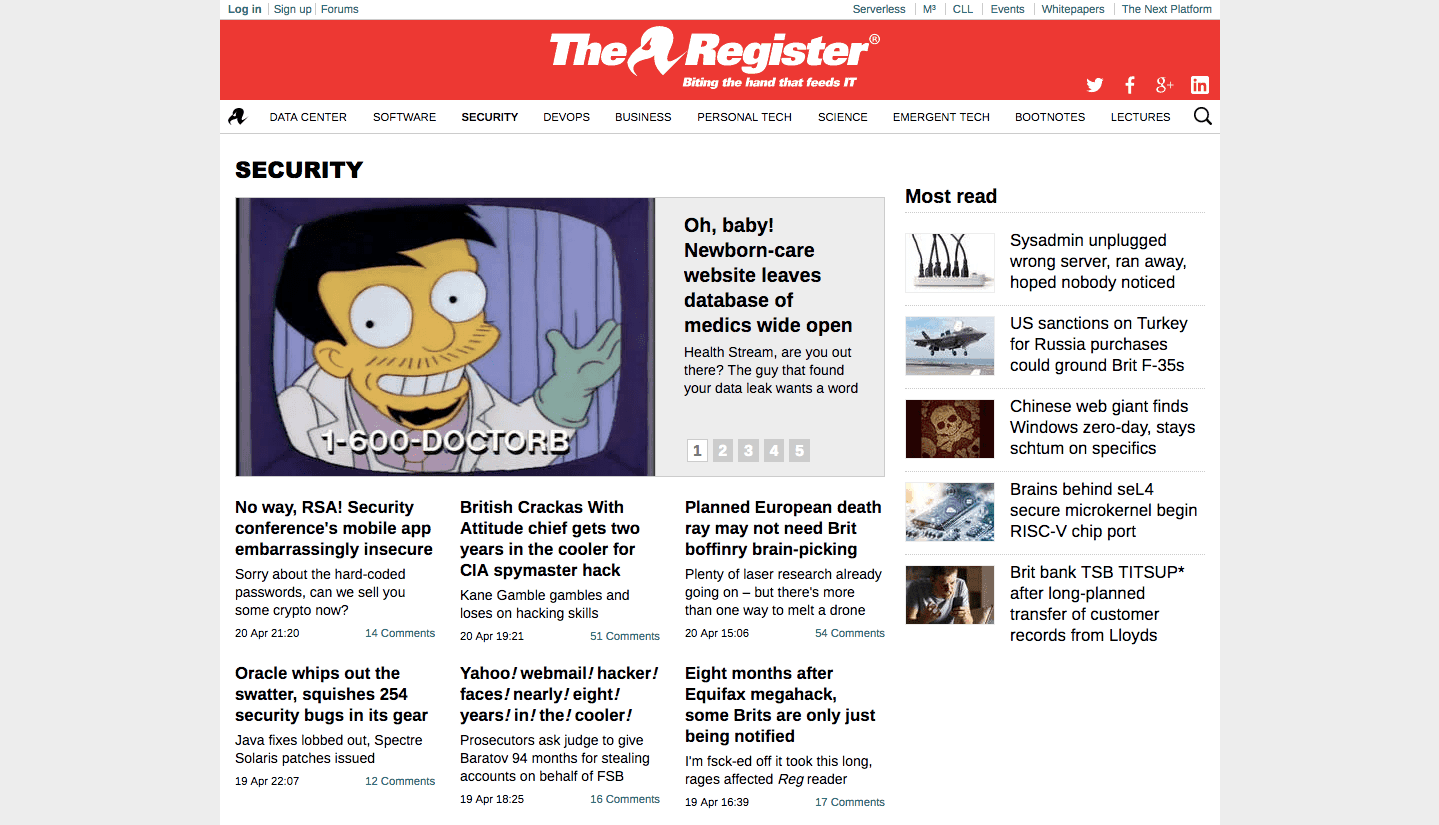 The Register is a UK-based website with a cheeky tagline: "Biting the hand that feeds IT." Their Security section is the place you'll want to head if you want to read exposés of big companies and governments acting unscrupulously when it comes to cyber security.
Three posts we like from The Register:
Want a simple way to keep up with the latest news on online hacking scandals and cases? The Hacker News is your one-stop shop for all the news you need to know, as soon as it breaks.
Three posts we like from The Hacker News:
You may already read CIO for their business insights, but did you know they have a fantastic security blog section which features, "Expert security suite reviews, firewalls, encryption, spam blockers, ad blockers and price comparisons on products from all the top brands"? If you haven't already, bookmark it today.
Three posts we like from CIO:
Describing itself as an "Industry leading DLP plus data-centric Endpoint Detection and Response (EDR) all from a single cloud-delivered, big-data analytics service," Digital Guardian is as well-versed as they come in online security matters. We highly recommend checking out their blog, which is updated daily with informative and compelling cyber security articles.
Three posts we like from Digital Guardian: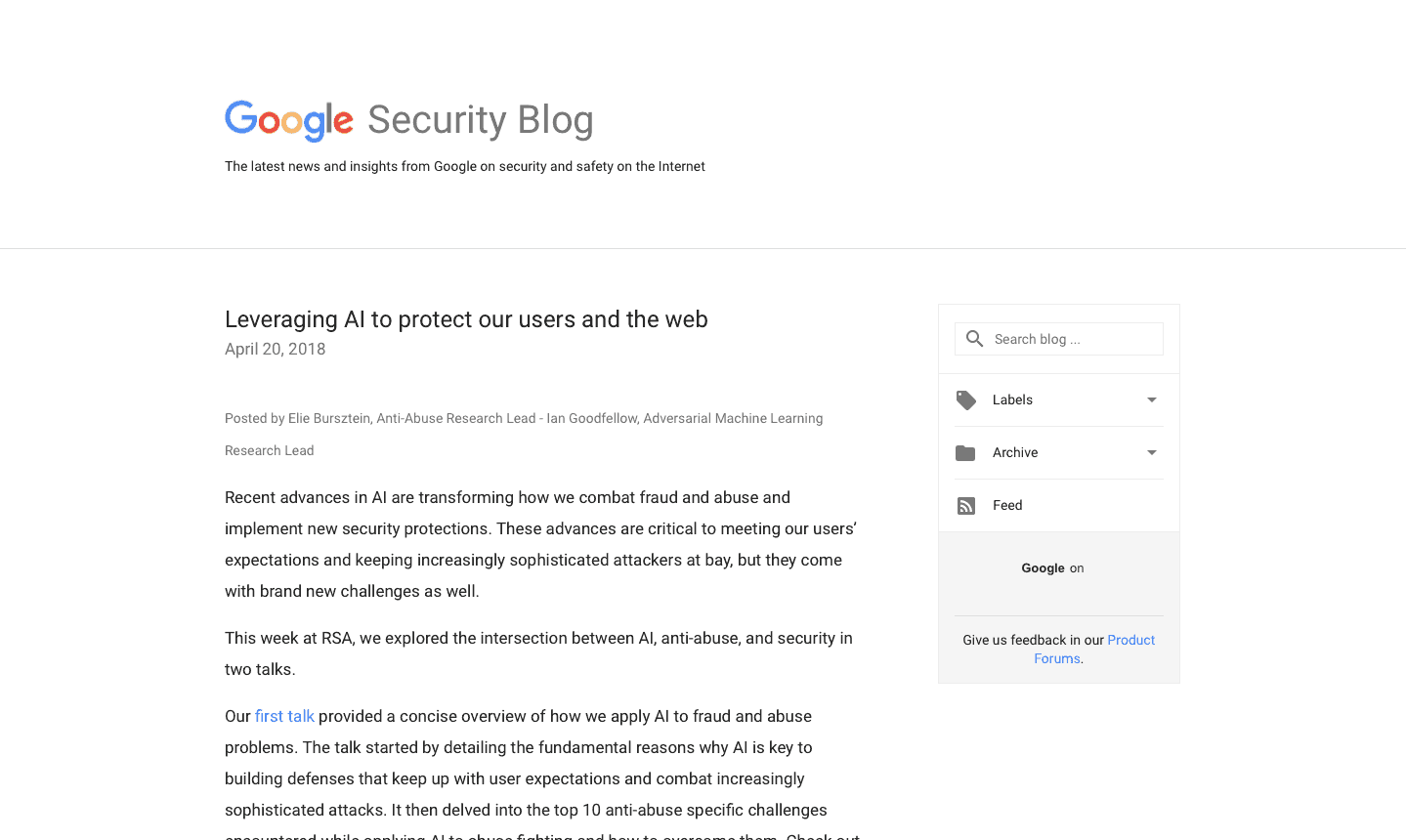 We're guessing that a good portion of people haven't ever heard of Google's Security Blog – let alone read it. As the giant of the search engine world, Google's Security Blog is Google's means of keeping users updated about its latest efforts to keep browsing sessions and Google services secured.
Three posts we like from Google's Security Blog:
As a tech lover's bible, PCMag is well-known for covering all things tech including games, gadgets, and computers. But for those wanting to get straight to business and purchase online security software, check out their security software reviews, which run through the latest and most popular new products on the market.
Three posts we like from PCMag:
As a cloud security company, ThreatStack is an ideal company to turn to when you're looking for expert insights about how to enhance security when using cloud services. You'll learn everything from SecOps best practices, to evaluating how secure your cloud operations really are.
Three posts we like from ThreatStack:
Security Affairs will likely become a blog you keep coming back to because it's incredibly well curated. Winner of 2016 Best European Personal Security Blog award, it's the perfect mixture of investigative journalism and advice.
Three posts we like from Security Affairs: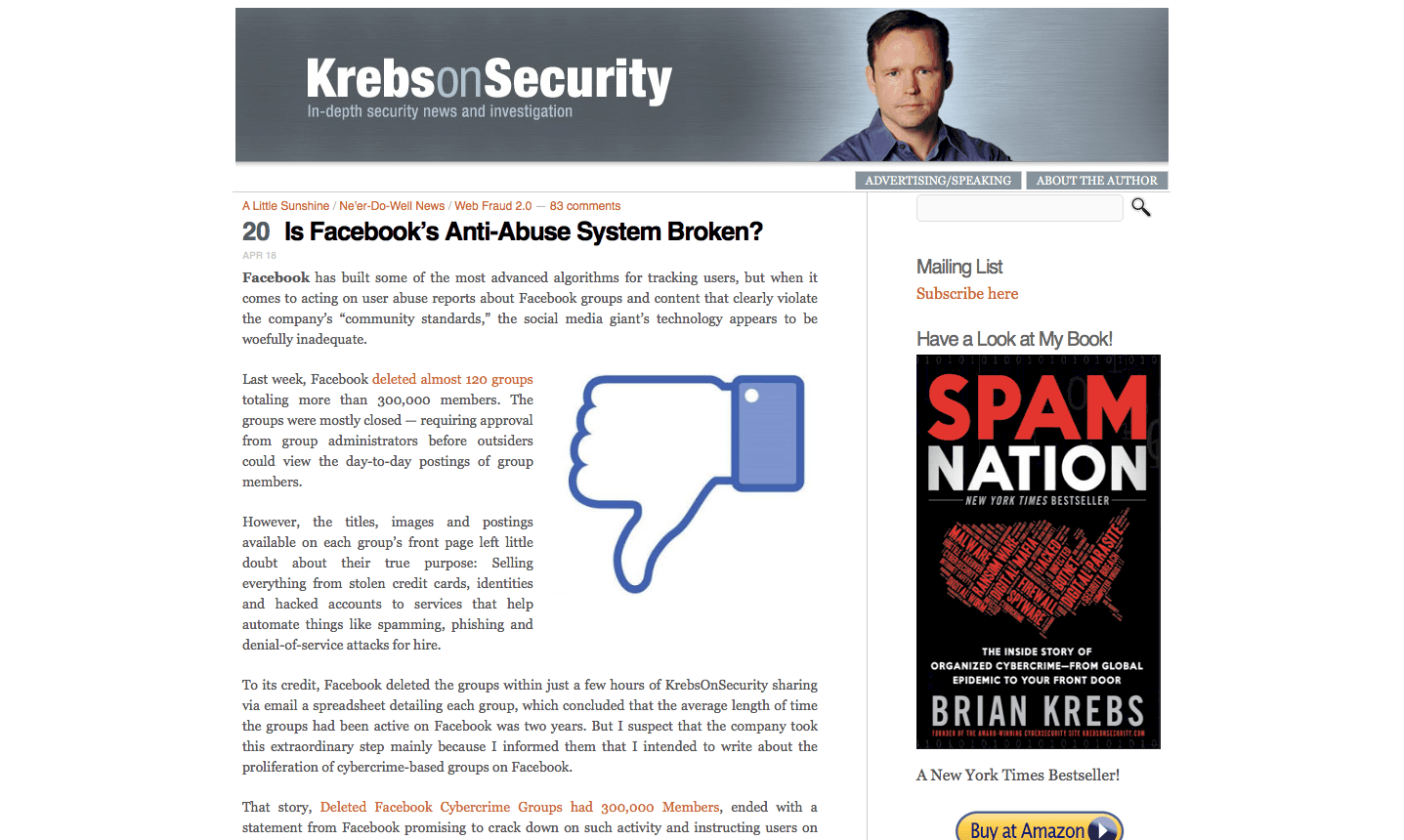 This is one blog that will stop and make you think. In fact, it will stop and make you rethink your behavior online, and make you see all of the little and big mistakes you've unknowingly made which compromise your online security. An eye-opening read to say the least.
Three posts we like from Krebs on Security:
Without a doubt, The Last Watchdog is one of the most original online security blogs out there. Created and run by Pulitzer-winning journalist Byron V. Acohido, The Last Watchdog is a hugely fascinating read for those who are after meticulously researched cybersecurity blog posts that will encourage you to reconsider your approach (and that of others!).
Three posts we like from the Last Watchdog:
Products You May Be Interested In: