Torrenting is a hugely popular, simple, and free way to download your favorite movies, TV series, music, and games from the web. However, torrenting without a VPN (Virtual Private Network) can be a risky business. Not only are there hackers and identity thieves to worry about, but downloading copyrighted material could also potentially result in legal repercussions and a hefty fine. To help you avoid each of these pitfalls and do your torrenting safely and legally, in this article we'll introduce you to the top 25 VPNs for torrenting out there in 2020.
We reviewed dozens of VPNs for torrenting to identify the best of the best. We examined a range of factors, including speed, reliability, encryption, ease of use, location, security protocols, cost, and average customer reviews.
Having considered a large number of VPNs for torrenting, we chose the NordVPN Internet Privacy & Security Software as our top pick. This VPN has set the bar incredibly high for every other VPN provider in the market, offering a simple, easy-to-use interface, outstanding encryption levels and security protocols, excellent support, and unbeatable download and upload speeds to boot.
The 5 Top-Rated VPNs for Torrenting
*Ratings are from the time of publication and can change.
Best VPN for Torrenting Overall: NordVPN Internet Privacy & Security Software
Having considered a wide array of VPNs for torrenting, the one that gets our vote as the best option out there in 2020 is the NordVPN Internet Privacy & Security Software.
NordVPN ticks all the boxes that need ticking for most torrent users, offering the most watertight security on the market thanks to its strong encryption, reliable kill switch, WireGuard support, and an impressive array of protection protocols. It also offers solid download speeds and unlimited bandwidth and data allowance, meaning you can download as many torrents as you like without having to worry about being stopped in your tracks by caps.
NordVPN boasts a whopping 5000+ servers in over 50 countries and uses specialized servers to improve torrenting performance and bring you the perfect combo of both speed and security. It also has a functional automatic kill switch that protects your data and IP in the event of the network crashing and provides excellent, 24/7 live online support in case you run into any problems during setup or further down the line.
What we love most about the NordVPN, however, is just how easy it is to use, even for absolute beginners to torrenting. It can be set up in under five minutes and boasts a user-friendly interface that's absolute childs play to navigate.
The bottom line? It's fast, as secure as they come, easy to use, and the most reliable torrenting tool out there for users in any part of the world.
NordVPN Internet Privacy & Security Software Key Features: 
Dedicated P2P servers
Unlimited bandwidth and data
High-end encryption to avoid tracking
5000+ servers
Unlimited data caps
Best VPN for Torrenting for Speed: Express VPN
Express VPN is the ideal pick for users who plan on doing high-volume or high-frequency torrenting or who simply don't have the time (or patience!) to wait around while their movies, shows, songs, or games download.
Unlike many other VPNs, ExpressVPN uses dedicated P2P servers and supports torrenting on all of the servers in its worldwide, 3,000+ network and also gives you unlimited bandwidth and data allowance, meaning you can download as much as you want without having to worry about the volume of torrented data slowing your download speeds.
ExpressVPN is also a standout in terms of security, using strong, 256-bit encryption, its own secure DNS, and a kill switch for desktop and Android phones (but not on iPhones or iPads). It also comes with a strict zero-logging guarantee and uses a "perfect forward secrecy" system that assigns a new dynamic encryption key for every session, meaning that data transmitted in previous sessions can not be recovered by any hacker even if they did manage to breach ExpressVPNs security.
This program is also very intuitive to use on both mobile and desktop devices and offers 24/7 live chat support in case you run into any problems.
Express VPN Key Features: 
3,000+ servers
Torrenting supported on all servers
Supports 5 devices at same time
High-end encryption
Automatic kill switch
No-logging policy
24/7 live chat support
Best Budget VPN for Torrenting: VPN by Private Internet Access
For buyers looking for the perfect balance between performance and value for money, there are very few options out there that come close to matching the VPN by Private Internet Access.
PIA boasts a total of over 3,300 servers in 45 countries. While speeds can be a little slower during peak times, for the most part they remain stable and above 50 Mbps throughout the rest of the day. PIA also offers unlimited bandwidth and data, so you won't have to worry about running out and having to endure an entertainment-free evening when your download cuts off 10 seconds before completion.
In terms of security, PIA is no slacker either, using 256-bit, military-grade encryption, Wi-Fi protection, an ad and malware blocker, a zero-log policy that ensures your anonymity, a kill switch feature, and DNS leaks protection. For added peace of mind, PIA also offer a 30-day money-back guarantee that allows you to try out the software and see if it works for you before committing.
Finally, because this VPN supports up to ten users at once, it's a great choice for families or people with multiple devices for which they require robust VPN protection.
VPN by Private Internet Access Key Features:
3,300+ servers in 45 countries
Military-grade encryption
Supports up to 10 devices at once
Kill switch and DNS leak protection
Zero-log policy
30-day money-back guarantee
Best VPN for Torrenting for Beginners: CyberGhost VPN Premium Plus
If you're new to torrenting and ease of use scores high on your list of priorities, CyberGhost VPN Premium Plus may well be the VPN for you.
This VPN boasts in the region of 80 dedicated P2P servers in a variety of locations around the globe that ensure reliable and consistently fast download speeds at any time of day. It also comes with a full suite of safety features, including top-end, 256-bit encryption, a kill switch, DNS leak protection, and an ad and malware blocker.
Given that this VPN is a little pricier than some of its peers, the main reason you might want to place it near the top of your shortlist of potential VPNs is that it combines speed and outstanding protection with a fuss-free, incredibly user-friendly interface that's among the most intuitive out there. It features simple menus that provide easy access to P2P profiles and lets you choose the fastest of its list of servers and get your download rolling with just two clicks. While other VPNs users are faced with the task of constantly updating settings to achieve the best download speeds and remain anonymous, CyberGhost takes care of all of that for you, connecting automatically to a P2P-compatible server and activating optimal settings to download your material as quickly and safely as possible.
The only downside to CyberGhost is that, at present, it can only be used on desktop devices.
CyberGhost VPN Premium Plus Key Features:
Dedicated P2P servers
Very easy to use
AES 256-bit encryption and several security protocols
Kill switch, DNS, and IPv6 leak protection
24/7 live chat support
Ad and malware blocker
Best VPN for Torrenting for Security: Surfshark VPN
Surfshark VPN is ideal for torrenters who are keen to have the best protection going without having to compromise on download speeds or pay through the nose for the privilege.
Surfshark has over 1,700 servers in over 60 countries and offers download speeds on a par with the majority of its pricier competitors. It comes with a no-log guarantee and uses AES 256-bit encryption, an automatic kill switch, and a full range of modern protocols to ensure your data and identity are protected. It also boasts two very handy anti-geo-unblocking modes—Camouflage and NoBorders—that make it usable even in countries where internet access is restricted or censored.
One "bonus" feature sure to endear many would-be buyers to Surfshark is its use of a "MultiHop" feature that allows you to connect to multiple locations at once, thereby making it very difficult for anyone who may be watching your activity to trace you because all of your traffic is coming through two different servers simultaneously. While this feature might slow your downloads a fraction, it's a nice one to have for added peace of mind.
All in all, a cheap, super-safe, fast, and reliable VPN that's a great option for buyers in any part of the globe who are especially concerned about protecting their privacy.
Surfshark VPN Key Features:
1,700+ servers
AES 256-bit encryption
No logging
Effective kill switch
MultiHop double encryption for extra protection
"NoBorders Mode" lets you bypass geoblock restrictions
Who Should Buy a VPN for Torrenting
Let's get straight to the bottom line: if you plan on torrenting, then the only safe way to do so is by forking out for a VPN. In short, a VPN is something no torrenter—newbie or old hat alike—should venture into the often sketchy world of torrenting without because a VPN can shield your online activities from your ISP, the authorities, and hackers.
When you use your torrenting client without a VPN, anyone can see your IP address. This, as you might imagine, leaves you especially vulnerable to hackers and identify identity thieves who can steal your personal information or introduce malware to your device. And if you happen to accidentally download copyrighted material, then you could face legal repercussions and a large fine, depending on what material you download and where you are in the world.
Simply put, a VPN lets you do your torrenting with peace of mind in knowing that your IP is masked, your data encrypted, and that you all of your torrenting activity is anonymous, legal, and safe.
If you're interested in displaying your torrent content on a wireless device, you may want to check out The Best Wireless HDMI Transmitters.
Important Features to Consider
A VPN for torrenting should do several things well. Here's what to consider when choosing your VPN for torrenting:
Policy. The first thing to check when buying a VPN for torrenting is that the VPN allows P2P (peer-to-peer) file sharing, which is essential for torrenting, on their servers. Secondly, it's imperative that the VPN provider has a clear no-log policy, which means that it does not record or save any information about your activity or IP address that might be used to trace you either by the authorities or hackers.
Speed. Some VPN clients seed from torrents faster than others. The speed at which you can download torrents is measured in Mbps. In short, if you plan on downloading larger files (movies, TV series, etc.) and don't want to be waiting around too long before enjoying them, then we highly recommend opting for a VPN that downloads at rates of over 50 Mbps. If this information isn't given in the product description or you can't find it in user reviews, look for a VPN that uses specialized P2P servers, as these are usually the fastest.
Location. Legislation related to data storage varies widely from one country to another. While some countries do not require VPN clients to maintain data, others are subject to data retention laws that require the VPN company to either collect and maintain user data for a set period of time. This being so, be sure to check that your would-be VPN provided is in a data-collection-free jurisdiction and states a clear no-logs policy, meaning none of the data related to your connection, history, or device is retained and absolute anonymity is ensured.
Encryption and protocols. Any VPN worth having is one that implements strong encryption measures and has protocols in place that make sure leaks of your data and location are virtually impossible. When buying, look for military-grade, AES 256-bit encryption, DNS leak protection, and OpenVPN, StealthVPN, PPTP, L2TP protocols, all of which will ensure you're always completely secure and protected.
Safety features. The most important safety feature to have beyond solid encryption is a kill switch. VPNs are a must-have tool for online privacy, but if your VPN loses connection for any reason then you will be immediately at risk. A kill switch gets around this problem by automatically shutting off your internet connection if the VPN's own connection is lost, thereby keeping your IP address hidden and data safe.
Support. If you buy a reliable VPN then hopefully this won't be needed, but it's always good to have in case you run into any difficulties. If you're a newcomer to torrenting, look for live 24/7 chat support and read verified user reviews to get an idea of how long support teams take to reply (this can range from a few minutes at the speedy end of the scale to a few days at the slothful end).
Frequently Asked Questions
Is torrenting legal?
Torrenting is legal in most countries, but the problem lies in the fact that much of the material you're likely to be downloading is licensed content for which you do not have a license. Enter VPNs… If you torrent a copyrighted file without a VPN, there's a chance that you could face legal consequences and fines. When using a VPN, however, your activity cannot be traced back to your phone or computer, so you're safe.
Is torrenting safe with a VPN?
If you choose a reliable VPN provider, then torrenting with a VPN is safe because a VPN can shield your online activities from your ISP (Internet Service Provider) and make them untraceable. A VPN essentially secures all of your online activity, torrenting included, by hiding your IP address and encrypting your traffic. As such, even your internet service provider and hackers will be unable to view what you've been up to.
Can I get caught torrenting?
Simply put: yes. Both the legal authorities and internet service providers (ISPs) can easily catch torrent users who distribute copyrighted material. By simply monitoring a torrent file, ISPs can trace all IP addresses downloading the torrent and identify the users both sharing and leeching the file if those users are not using a VPN.
Does a VPN protect against malware?
No. While a VPN can protect your data from hackers, to protect your computer from malware contained in torrented files you'll need to purchase separate anti-malware software.
Other VPNs for Torrenting We Reviewed
We looked at 20 other VPNs for Torrenting. Even though they didn't make our 5 best VPNs for torrenting list, they're the best of the rest and each is still a great option for your torrenting needs. The information you'll need to compare each one is included with the listing.
Budget VPNs for Torrenting
Let's get straight to the bottom line: Fastest VPN probably isn't the fastest VPN out there. It is, however, one of the cheapest, with prices as low as $1.11 per month. It's also very easy to use, offers outstanding security, and is speedy enough to meet the needs of most torrenters.
Key Features:
AES 256-bit encryption
Uses multiple protocols, including OpenVPN, IKEv2, IPSec, OpenConnect, and L2TP
Malware and ad blocker
Allows 10 simultaneous connections
Cost: $2.49 p/m ($1.11 p/m with 3-year subscription)
With great speeds, great support, and protection on a par with most of its pricier competitors, this low-cost VPN is a great pick for newcomers to torrenting and buyers with multiple devices in need of protection.
Key Features:
73+ global server locations
Strict no-log policy
Supports unlimited simultaneous connections
Cost: $2.22 p/m
This VPN has over 300,000 users around the world and offers impressive security features, high speeds, and excellent support at very affordable prices. It also offers unlimited bandwidth, a no-log policy, and easy-to-use controls.
Key Features:
Protocols: OpenVPN, PPTP, L2TP
No-log policy
24/7 customer support
Unlimited bandwidth
Cost: $2.99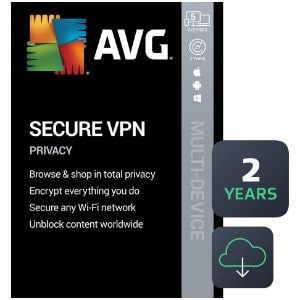 This VPN has a limited number of servers and stores logged data for 30 days, but it's among the easiest platforms to use and this two-year subscription works out at a very palatable $1.67 per month.
Key Features:
ES-256 encryption with the OpenVPN protocol on Windows
Stores logged data for 30 days
29 servers in 21 countries
Cost: $39.99 (2 years)
This very user-friendly and low-cost VPN platform is much smaller than most of the others in our review (it has only around 150 servers worldwide) but is lightning-fast and boasts incredibly strong encryption and privacy features.
Key Features:
150 servers in 60 countries
SOCKS5 and HTTP proxy
Port forwarding
Automatic kill switch
Cost: $3.83 p/m
VPNs for Torrenting for Security
This Hong Kong-based VPN doesn't allow torrenting in countries where it's illegal, but its 2000+ servers in 140+ countries ensure you'll be able to find a P2P-friendly server nearby, wherever you happen to be.
Key Features:
2000+ servers
Strict no-logs policy
Port forwarding
Cost: $6.49 p/m
While not the best for Nextflix or Hulu, Torguard offers a large server network, airtight security, a built-in ad blocker, P2P support, a strict no-logs policy, responsive customer service, and the ability to bypass geoblocks without being detected.
Key Features:
3000+ servers in 50+ countries
Unlimited data and bandwidth
8 connections allowed
Strict no-log policy
24/7 live support
Cost: $9.99 p/m
Safer by name, safer by nature! This provider has a strict no-logging policy and offers apps for both desktop devices and mobiles that automatically protect your personal data from snoopers and hackers with highly secure, 256-bit encryption.
Key Features:
1,300+ servers
Unlimited speed and bandwidth
24/7 live support
Cost: $5.49 p/m
Astrill has been around since 2009 and earned glowing reviews from millions of users on account of its user-friendly controls and peerless privacy protection, which comes in the form of OpenVPN and StealthVPN encryption protocols, an automatic kill-switch, and DNS, IPv6 and WebRTC leaks protection. Not all of Astrill's servers permit torrenting, but those that do are marked with a yellow star on the app to make them easily identifiable.
Key Features:
Ultra-fast servers in 50+ countries
24/7 customer support
Unlimited bandwidth & server switches
100% log-free policy
Supports unlimited simultaneous connections
VPN for Torrenting for Speed
Hotspot Shield consistently earns plaudits for its swift connection times and zippy download speeds, with many users and reviewers claiming it downloads material twice as fast as its competitors.
Key Features:
Over 3000 servers in 80+ countries
Military-grade encryption
Blocks malware and phishing
Unlimited data bandwidth
24/7 customer support
Cost: $7.99
This platform ticks every box that most torrenters need ticking, offering snappy download and connection speeds, outstanding geo-unblocking capabilities, and security on a par with almost any other provider featured in our review.
Key Features:
1,300+ servers
Allows 10 simultaneous connections
Zero-log policy
256-bit AES encryption
Cost: $4.87 p/m
This small VPN provider prioritizes privacy over speed, using advanced encryption and giving you the ability to configure different security protocols for maximum protection.
Key Features:
400+ servers in over 100 locations
Unlimited device connections
No-log policy
Clear and detailed privacy policy
Cost: $4.08 p/m
This VPN boasts over 700 servers in multiple locations worldwide and uses its own proprietary security protocol to eliminate geoblocks and provide incredibly swift download speeds.
Key Features:
700+ servers worldwide
Located in Switzerland
High-end encryption and clear no-logging policy
Supports up to five simultaneous connections
Cost: $3.75 p/m
VPN for Torrenting for Beginners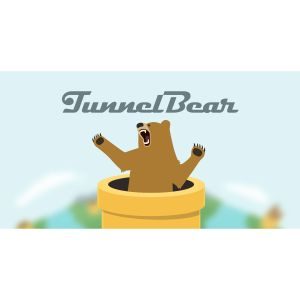 This highly affordable VPN is not only extra safe and nearly as fast as many of its pricier peers but is also one of the most intuitive, user-friendly platforms out there.
Key Features:
Unlimited secure browsing
5 connected devices
Priority customer service
Cost:  $19.99 per year or $3.33 p/m subscription)
With strong encryption, easy-to-use controls, fast speeds, and servers in over 290 locations in 190 countries, HMA is a solid, reliable tool for anonymous torrenting that's ideal for newbie torrenters and non-techy users who like to keep things as simple as possible.
Key Features:
Servers in over 190 countries
Military-grade, 256-bit AES encryption
No-log policy
Allows 5 simultaneous connections
Cost: $59.99 (1-year subscription)
This straightforward, easy-to-use VPN platform can be used on any device and permits entirely anonymous browsing and torrenting from any location by shielding your personal data and activity with end-to-end security.
Key Features:
950+ servers in 35 countries
Up to 12 simultaneous connections
24/7 customer support
No-log policy
Cost: $4.66
This Swiss-based VPN sends your internet traffic through an encrypted VPN tunnel to ensure your passwords and confidential data stay safe, even over public or untrusted internet connections. It also uses ciphers with "Perfect Forward Secrecy", meaning that your encrypted traffic cannot be captured and decrypted later, even if an encryption key becomes compromised in the future.
Key Features:
Unlimited bandwith
No-log policy
Allows up to 10 simultaneous connections
Cost: $8 p/m
Mullvad is a low-cost VPN that operates over 360 servers in over 30 countries. While not ideal for getting around geoblocks on platforms like Netflix or Hulu, it's a winner for torrenting, operating bridge servers that help users bypass the vast majority of censorship and firewalls from any location.
Key Features:
360+ servers in 30+ countries
Military-level 256-bit AES encryption
No-logs policy
Cost: $5 p/m
Easy to install and even easier to use, this super-fast, ultra-secure VPN is a great choice for buyers looking to get around geoblocks and newcomers to torrenting.
Key Features:
Unlimited traffic on servers with bandwidth up to 1 Gbps
DNS-leak protection
24/7 live support
Cost: $4.99 p/m
This small VPN is operated by activists and hacktivists who place a priority on defending net neutrality, privacy, and evading censorship. It's also fast, ultra-secure, and is very intuitive to use.
Key Features:
No-log policy
No personal information required
No data or time limit
Five simultaneous connections per account
Cost: $4.08 p/m